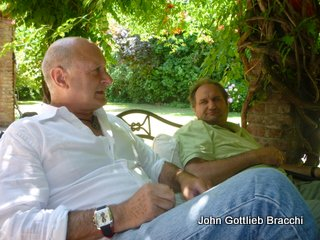 My name is John. I was born in Santiago lived a couple of years in the U.S.A and some years in England, I have travelled widely but I am an enthusiastefor my country, its nature and I want visitors to see the best of it. I would be delighted to attend your needs providing you my private tours travelling in an air conditioning Station Wagon individual seats .You will be the only passengers on your tailor-made tour, which affords you comfort, flexibility, privacy, and convenience.
Here you'll find a few ideas for your private tours: some are chauffeured and some are walking tours, some revolve around a specific theme such as art, wine or gastronomy. Some happen in the city while others explore the beautiful countryside or charming nearby towns. But all of them have something in common: they are a lot of fun!
When you require a car with all expenses paid and an English speaking driver for touring or business activities. It is Not only comfortable, and secure, but also you are free to go to wherever you want at your own rhythm and pace. It is personal and private, I can plan your hours and days in a very relaxed way, were you will be treated personally and exclusively. From the beautiful slopes in the Andes, to the blue coast of the Pacific ocean, viney
Please have a look at my suggested tours or send me an e-mail thru this page telling me what your interests are. I'll personally get back to you with a detailed and enticing customized proposal.
John Gottlieb Bracchi